Top 3 Discount Play Centres in Perth For Your Toddler
Exploring the best incredible Discount Play centres in Perth that will surely delight you and your toddlers is an exhilarating quest. 
These exciting places boast a lot of children-friendly facilities. Some are air-conditioned spaces with vibrant, stimulating decorations designed to capture your toddler's imagination. 
Your children can enjoy various activities such as rides, interactive outdoor play structures, video games and much more. In this blog, we've provided three best discount play centres in Perth that your toddler will love. 
Top 3 Discount Play Centres in Perth 
The Beach House is a truly remarkable and unparalleled indoor play centre, with a wealth of fun toys and play equipment that is changed frequently in order to ensure children have an unlimited amount of entertainment.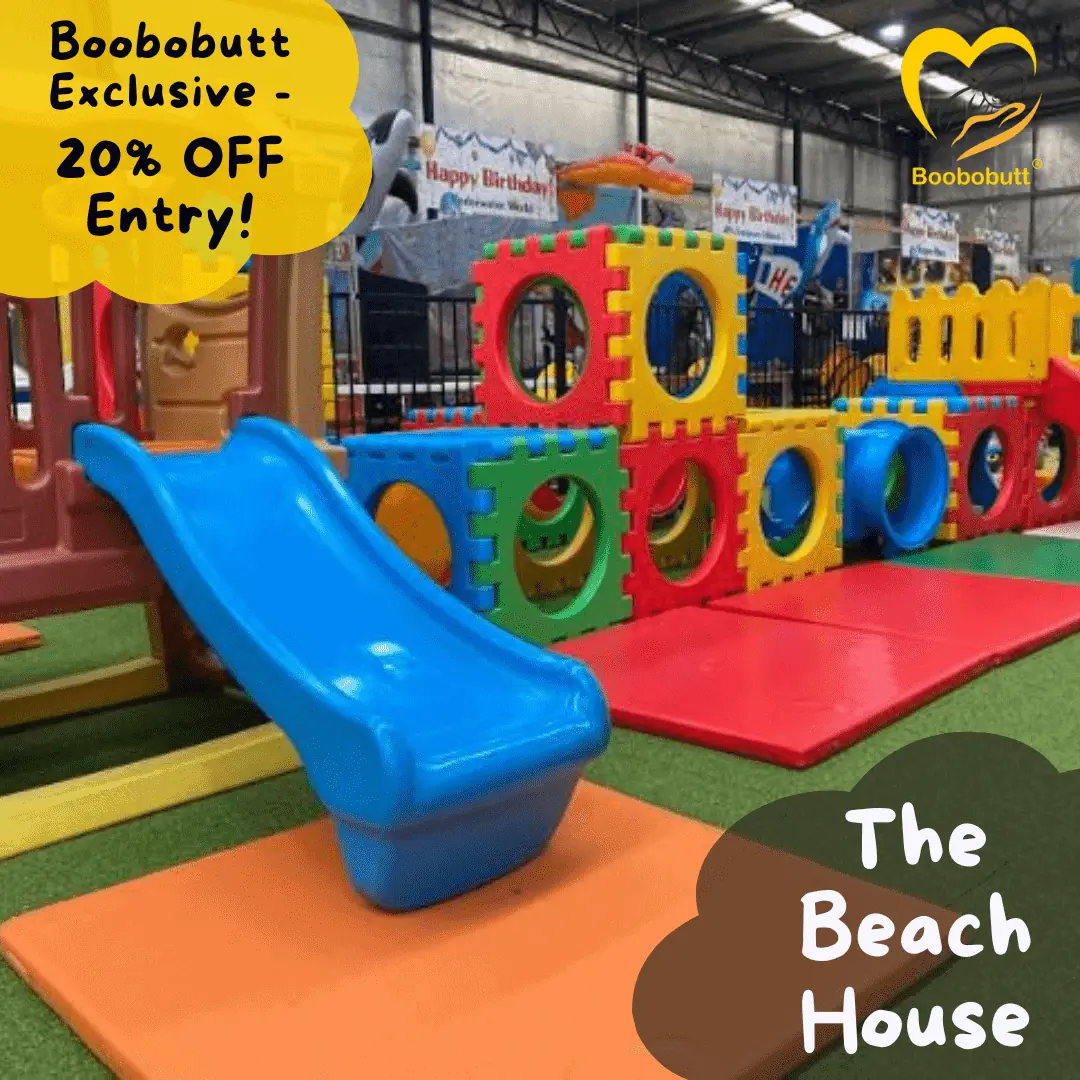 With a range of activities for kids to discover, it allows for imaginative exploration and encourages creative freedom. What's more, Boobobutt offers an additional 20% discount on ticket prices for a limited time. So don't miss out and come check The Beach House out!
Find everything you need to make your child's dreams come true at The Beach House!
2. Brics and Blocs – Innaloo –
Brics and Blocs Innaloo is a great place to take smaller kids and toddlers! Located in the Westfield Shopping Centre they offer a great range of play areas and equipment. There are ball pits, rockers, soft play areas, free standing equipment, slides and an outdoor play area. There is also a quiet place for feeding a Bub, if you need!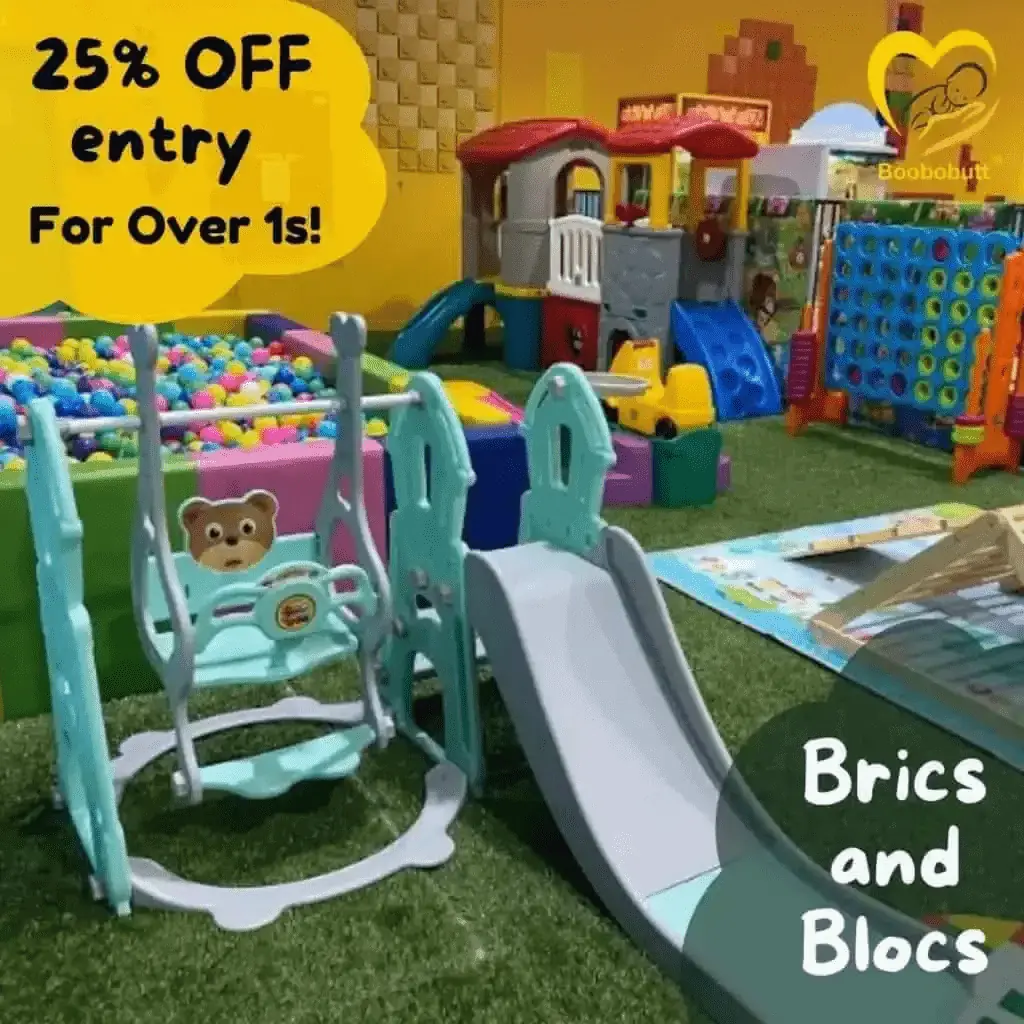 Get 25% OFF entry for over 1s! When booking via Boobobutt! Enjoy a great day and experience at one of Perth's newest play centres and indoor playgrounds!
Odyssey is the go-to destination for a fun time in Busselton, offering an experience that can't be found elsewhere in Western Australia! For kids aged 5 and up, there's no shortage of exciting activities to explore.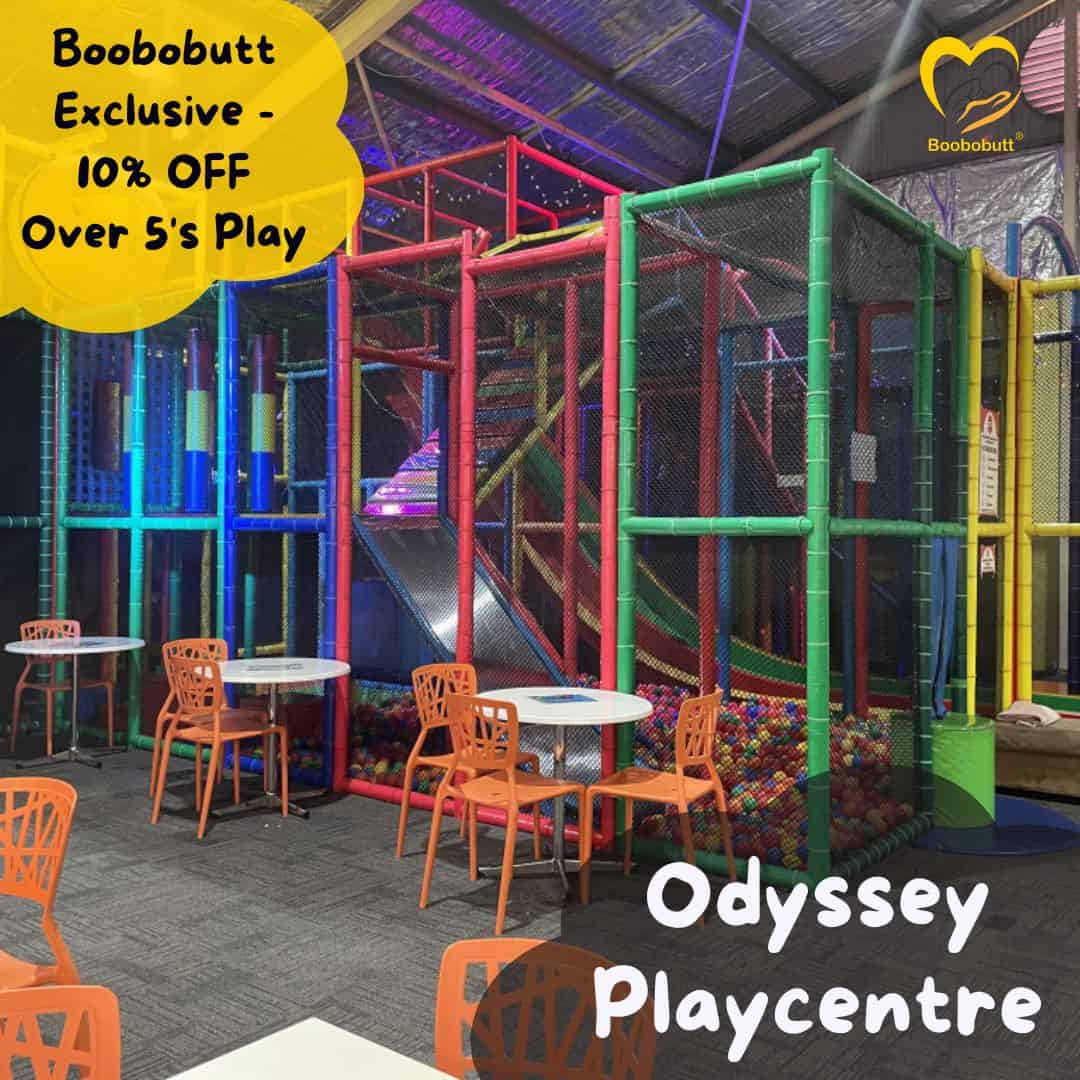 Enjoy classic arcade games, imaginative play areas, and various other activities at an unbeatable discounted rate on Boobobutt. Odyssey also has a wonderful selection of games on offer in their shop – perfect for birthday gifts or just another day of entertainment! 
Come experience the fun, explore the different activities and make memories at Odyssey today!
At Inflatable World in Mandurah, toddlers and adults can have the best time with a wide selection of activities! There is a range of sumo suits available for some friendly competition and to make things exciting.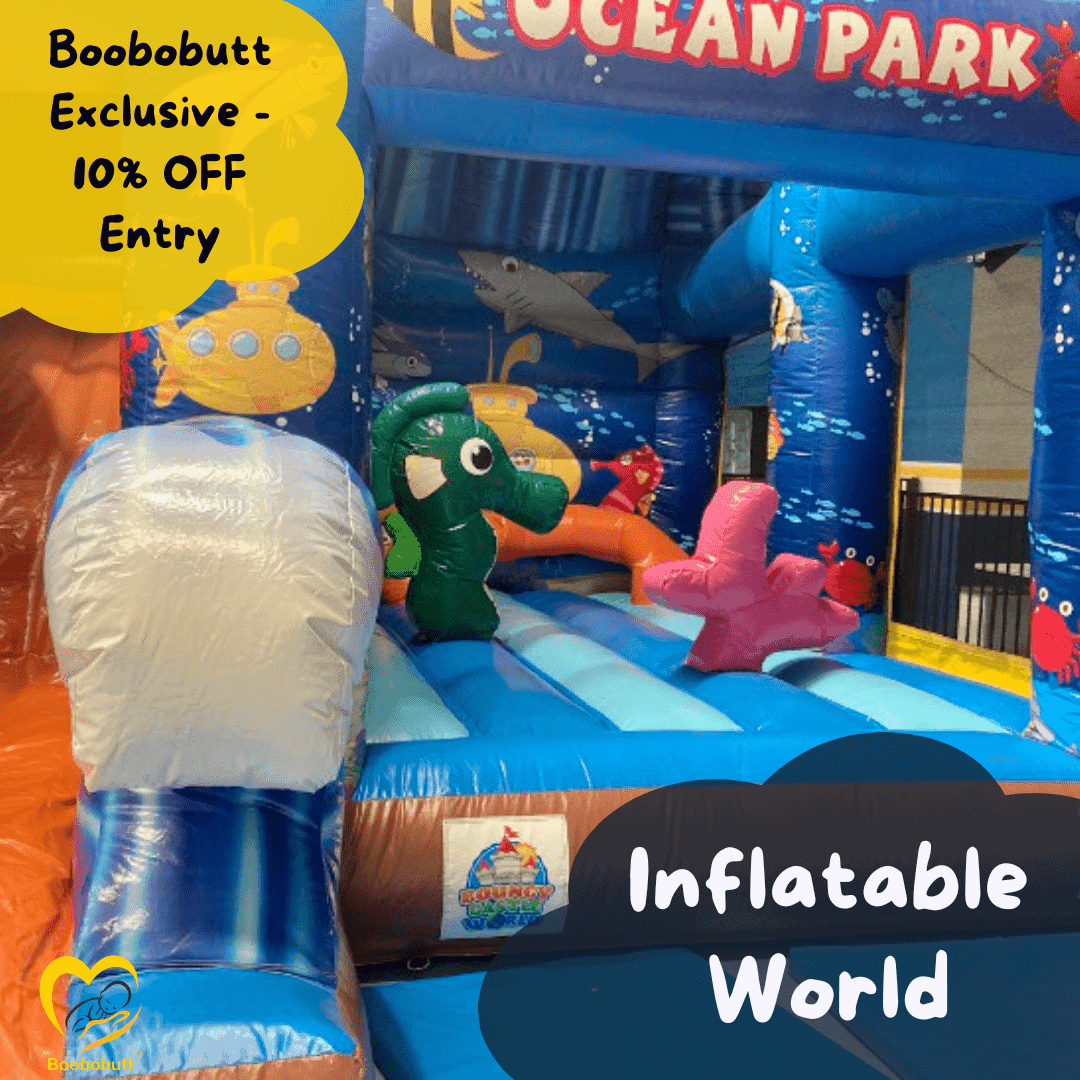 The toddler section offers a safe and secure place for bouncing, jumping and playing. Meanwhile, the older kids get to enjoy an array of fun activities that are tailored to their age group. 
Have a worry-free day out with Inflatable World's unique safety features to ensure everyone is playing safe and sound. Also, get 10% Off your visit when you book on the Boobobutt. Unlock even more fun! 
What Are The Benefits of Play Centres For Your Toddler?
Play centres offer so many benefits for toddlers, making them an excellent option when looking for something fun and safe to do. They offer physical activities that help keep them active.
Also, such centres give them the opportunity to socialise with other kids in a positive environment. Additionally, these centres often help children learn educational and problem-solving skills. 
Your toddler will get learning opportunities as well as entertainment. Oftentimes, play centres also have knowledgeable and trained staff that guard your child's safety while having fun. 
Taking your child to the playground is a great way to give them time outside the house or school with plenty of room to explore while they develop valuable skills and enjoy some quality family time.
Which of These Discount Play Centres in Perth do You Want to Visit?
If you agree with our selection of play centres located in Perth, please share this blog with your group. Also, please share with us the particular destination you would most like to visit with your young one. 
We are eager to hear what you have to say on the matter, so leave a comment below.